SMALL BUSINESS SUCCESS IS VERY SIMPLY ABOUT
BUILDING AND REALIZING VALUE
And this is absolutely the best place you can come to help you do that!
Lonnie Sciambi is "The Entrepreneur's Yoda." If he speaks it or writes it, he's lived it. No catchy buzzwords, theories "du jour," or consultant-speak. Entrepreneurs and small business owners will get solutions they can apply immediately based on years of real-life-bullet-flying experience.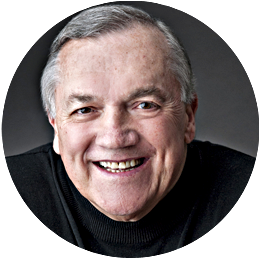 My passion is helping entrepreneurs and small business owners build and realize value from their business, while keeping them from the 'dark side!'

- Guidance borne of experience; experience that you can leverage.


Every small business, ultimately, is trying to build and realize value. Along the way, every business has growth challenges or faces uncertainty at different times that slow down that value-building. As a business matures, what got you to one revenue level won't necessarily get you to the next. You can't grow today's business the way you did things two years ago, last year or even last month. Growth requires change. Building and realizing value means getting that growth under control and sustaining it. The Entrepreneur's Yoda can show you how to manage change and grow your business, so you can build and realize the maximum value from it.
The assistance Lonnie provides, whether through products, or, in person, as an advisor, is based on hard-won experience. For over 35 years, he has seen entrepreneurship and small business from every conceivable angle - started them, sold them, turned them around, raised money for them, invested in them, advised and mentored them. Through those unique set of experiences, he can help you build and realize value. There is no "one size fits all" philosophy, just targeted advice that helps owners address their specific issues and continue to move their business forward. Anybody can plan. He helps small businesses execute.
Whatever you need. Whether it's fixing under-performing operations, strategic alternatives for growth and building value, or guidance in realizing that value through an exit, the Entrepreneur's Yoda is here to help.
Lonnie By The Numbers
2
Lonnie has founded, grown, and sold two of his own companies.
8
The number of companies he fixed and turned around.
12+
He's invested in more than 12 companies.
35+
The number of years of experience in both public and private companies across multiple industries.
200+
Lonnie has advised or mentored more than 200 entrepreneurs.
$350M
The amount of capital he has raised as an entrepreneur, investment banker and senior executive.
---
"His experience spans many different areas that are necessary for a company to be successful. ... he is a great listener, as well as offers advice that is practical and has realistic chances of succeeding."
- Al Migliaccio, CEO, JAMIS Sales Success