How Do You Build a Company...Customers Love to Do Business With? - Part II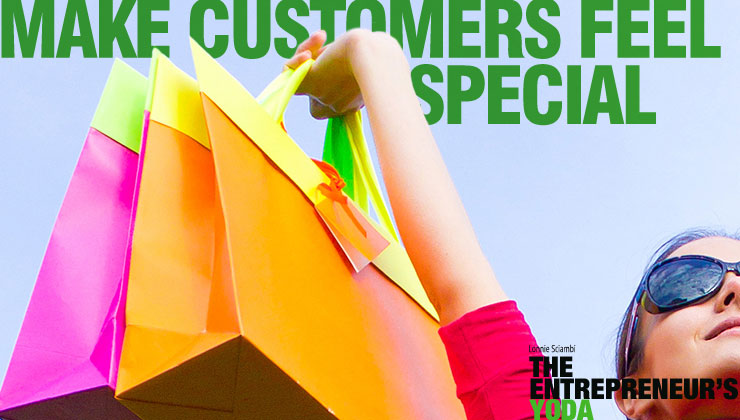 In
my last blog post
, I talked about how building a company that employees love to work for was at the foundation of a company that customers love to do business with.
A customer-centric culture is one where the customer comes first and is the prime focus of everything the company does, externally. And that starts with how you treat your employees, internally. In essence, you show your customers the love, by showing your employees the love!
And, as I noted in that post, there are examples everywhere of companies who have done just that. Companies like Amazon, Southwest Airlines, Trader Joe's, JetBlue, Costco and Starbucks, to just name a few are consistently in Glassdoor's Top 50 Companies to work for and are highlighted in annual surveys by BusinessWeek or MSN Money as providing top-flight customer service. There is a connection!
In the last post, we explored how to create an employee-centric culture. In this one, we'll show you how to translate it into a customer-centric one.
Usually, with employees, they've made a decision to work for you and so long as you don't drive them off, they're pretty much not going anywhere since changing jobs is not that easy. Customers, on the other hand, have a checkbook, therefore, they have choices. If you don't create an environment for them to want to do business with you...they won't.
Customers, on the other hand, have a checkbook, therefore, they have choices.
If you build an employee-centric culture, employees become "true believers" and want to convert other folks from new employees to new customers. It simply makes everybody a "company sales person." I can, virtually, guarantee that if you truly build an employee-centric culture, it will translate into a customer-centric one. Now, here's some guidance on how to get there:
Get everybody to embrace a "customers pay our salaries" attitude
Have everybody understand this very simple, yet a fundamental concept. While the company pays employees' salaries, it does so only AFTER the customer pays the company. Simple economics. Happy customers pay the company's bill and with that money, the company pays employees. Not investors, not the bank. Anybody ever explain it that way to you when you were just starting out as an employee?
Make every customer feel like they are your only customer
Another simple concept; one I picked up from a mentor years' back and one I practice to this day with my clients. Think about it.It means when you're dealing with a customer they should feel like THEY are the center of your universe. Of course, you have other customers. But when a customer is interacting with your company, they only care about how THEY are being listened to, responded to, cared for. Some companies actually limit the amount of time an employee, especially customer service employees spend with a specific customer. (How dumb is that?) And wherever possible, personalize that service so they feel special.
Make customers the "star" of your story!
Never fail to use the "case study" as a prime selling vehicle, where the customer and their specific application of your product are the "star" of the story. Put successful case studies on your website, in marketing collateral material. It has a twofold benefit. First and foremost, customers love it when they are a positive example. Second, it helps you sell other customers with a practical application that they can relate to.
Give customers a voice...and then listen!
"Voice of the customer" has become a new business-wide buzzword (or buzzphrase, if that's a word).It's a term being thrown about by market research folks that simply means what they should have been doing all along - listening to the customer. Long and the short of it is that you should be surveying your customers...constantly. Getting customer feedback is so important, about their requirements, your product/service, your service levels, etc. But more important, is to listen to what they are saying and then act upon it to both make your product/service and their experience better.
Make customer service a critical and respected function
Contrary to some popular (that is among the "bean counters") belief, customer service is not just a cost function. Not just some necessary evil that's a price of doing business, but an actual opportunity to both protect and grow revenue.This another area I've touched on
previously
. Make it an important and respected function within your small business; not just a dead-end job, but part of a bigger career path. And never, ever consider outsourcing this incredibly important customer-facing function! (more on that in a future post).
Communicate constantly (face-to-face, whenever and wherever possible)
Find a way to communicate basic information (business progress, new customers, new products, new applications, etc.) on some scheduled, periodic basis. Whether that be, by newsletter, email, Facebook or whatever flavor of social media you find works best with your customers. However, with the plethora of email and social media communication, we can never lose the personal communication touch of face-to-face meetings. As the business owner, if at all possible, try to visit your major customers multiple times a year and every customer at least once. If you're a technology company, the best way to accomplish this is often through a users' group.It will also help you with the "voice of the customer" point we touched on above.
Creating a company with which customers love to do business starts with creating one for which employees just love to work. Once you've done that, it means that you and your employees never stop showing customers the love! Those two fundamentals almost guarantee a company's success. They are absolutely connected. But as important, happy, satisfied customers beget other happy, satisfied customers! That's connected as well.
"The Entrepreneur's Yoda" knows these things. He's been there. May success be with you!
Have you seen the connection, first hand, between building a company employees love to work for and customers love to do business with? Please share your experience in your comments. It can help another entrepreneur.
If you like this post, by all means, share it with your networks and colleagues.
---
Related blogs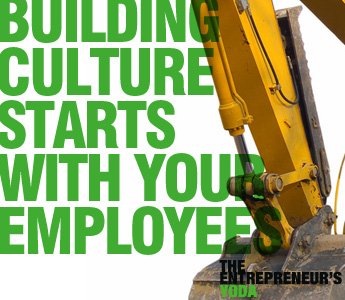 ---
Nov 3, 2013
by