4 Sports Lessons That Can Increase the Odds of Entrepreneurial Success.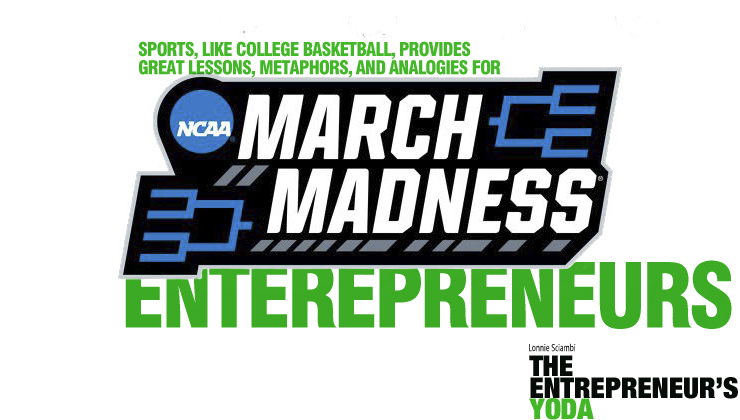 "March Madness" puts a three week spotlight on sports in America. With it comes the frenzy of background noise like "picking brackets" and relentless prognostication, big-time rivalries and the "rah-rah" of college cheerleaders and pep bands.
Save the lesson, but lose the
But at the end of the day, it's the athletes on the court, who are in that spotlight, and who will take with them not only memories of being one of the best 64 teams in college basketball, but life lessons that they will carry with them in whatever they do.
Sports provides great lessons, metaphors and analogies for entrepreneurs, in particular.
As a former athlete and coach, there have been a series of critical lessons that I've learned through all my years and experiences in sports that have been extremely useful in all of the companies I've started and/or operated (at least the most successful ones) and applied and passed on to many of my clients. Four, in particular, stand out and can provide entrepreneurs with a way to increase their odds for success:
Celebrate Small Victories.
During "March Madness," every game is a big one, every victory, major. But it was the "small victories," along the way that laid the foundation for the big ones. Attending the extra practices that led to better conditioning; younger players stepping up when one of the seniors was injured. None of these show up in the win column, but all contributed to the team making the tournament.
Same thing in a small business. It's the little stuff done well that contributes to success. Those small victories like the customer service person who turns an unhappy customer into a happy one by "going the extra mile."
Or the sales person who takes an important account away from a competitor. Always celebrate these kind of small victories by recognizing the contribution to the company.
Learn from Defeats - Save the Lesson, Lose the Memory.
One of the things that separates great athletes from good ones, great teams from okay ones, is the ability to learn from setbacks. And most important, to have a short memory.
That is, learn the lesson, save it, but forget the experience and move on.
Same thing in business. We're all human. You and your staff will make mistakes. How you handle those mistakes will determine how much you, your staff and your company will grow. Make the mistake a learning experience. Save the lesson, but lose the memory of the mistake.
Never Stop Honing Your Talents.
Great athletes and great teams never stop trying to get better. They're dedicated to doing whatever it takes to hone their talents. They're never satisfied with just being as good as yesterday or last week, but always getting better.
For entrepreneurs, there's another lesson here. You cannot rest on today's laurels. You have continually set the growth bar higher, both for you, professionally and personally, and for the way your company operates.
And that can only come by continuing to find ways to get better. Whether it means you taking continuing education courses or have some guru come in and help your staff understand new concepts, it's about how to improve on where you are.
"Coach" Your Team.
Look at the best sports coaches and underneath you will find a teacher, because that is what coaching is, at its root. They not only preach and teach the fundamentals, but they challenge their players to greatness.
Whether that be "old school" like John Wooden or Vince Lombardi, or current day like Mike Krzyzewski, Bill Belichick or Joe Maddon, they help their players realize their full potential by working with them, not only in the concept of the team, but individually.
In short, most of these great coaches are incredibly successful and players love to play for them. But the reason players want to play for them is, first and foremost, because the coach creates an environment where players are respected and challenged, learn and master the fundamentals, and they thrive. Success follows.
Take this lesson to heart. Create an
environment where your people are respected and challenged
, continually teach them and help them grow and they will also thrive, and you and your company will, in turn, be successful.
The lessons entrepreneurs can learn from sports are simple and basic, but so powerful when mastered. Learn them and follow them and increase your odds for your success. "The Entrepreneur's Yoda" knows these things. He's been there. May success be with you!
Have you used sports lessons you've learned to help your small business? Please share your thoughts in your comments. It can help another entrepreneur.
If you like this post, by all means, share it with your networks and colleagues.
---
Related blogs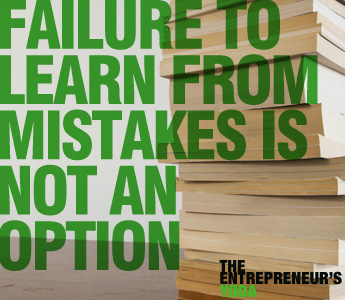 ---
Mar 31, 2015
by