The More Human You Are, the More Successful You and Your Company Will Be.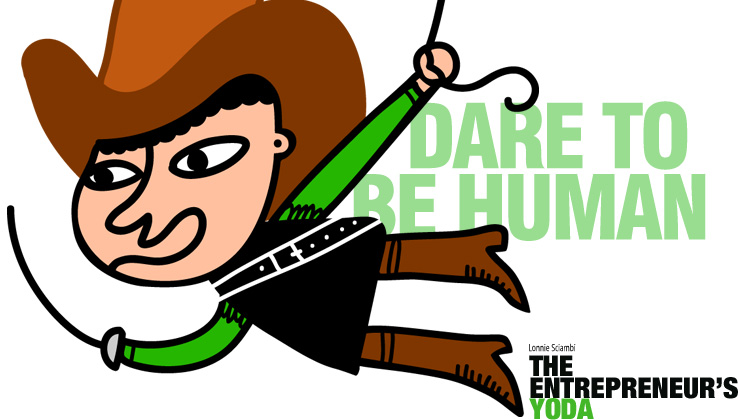 In this age of texting and emails, less and less personal contact, some of the human touch seems to have been lost. And that can be a crucial difference in how you communicate and address issues that help you as a leader and drive your company's success.
The New York Times runs a column called "The Corner Office," every Sunday in their Business Section, where they interview executives across industries, from entrepreneurial to Fortune 500 companies. Recently they interviewed
Lars Dalgaard
, General Partner of the venture capital firm,
Andreesen Horowitz
and former CEO of SuccessFactors, in an article entitled
"Dare to Show You're Human."
Mr. Dalgaard provided some valuable guidance, especially to entrepreneurs on how to maintain a human touch, that can help them be more successful, personally and professionally, and help them make their businesses more successful.
Here are some of his key points you can apply in your situation:
Allow yourself to be human.
It starts at the top. The old image of a CEO as a macho, tough guy, who if he showed emotion (beyond anger), was weak, went out with dial-up internet. A strong leader allows their personality to shine through, flaws and all. Being open and vulnerable are not weaknesses, but show your human side, which more easily connects with employees, customers, partners and suppliers alike. Make as much face-to-face interaction with each the way you do business.
Don't hide from reality.
Years ago, in his book, "Winning through Intimidation," Robert J. Ringer, famed entrepreneur and motivational speaker, had a quote that I think entrepreneurs should live by - "Reality isn't the way you wish things to be, nor the way they appear to be, but the way they actually are." In essence, deal with it! First and foremost, be honest with yourself. Address the issues your business faces, as they come up. All businesses face problems. The ones who solve them are the ones who acknowledge them early and attack them. And most critically, don't hide from reality, however harsh it may be. Embrace it with your employees, especially those on the front lines. They are dealing with reality every day. Show them how "we" will deal with it.
Build your company like Lambeau Field.
Lambeau Field, home of the Green Bay Packers of the NFL has the most loyal fans and some of the most challenging weather conditions in the US. It was built for "bad weather." Always keeping their loyal fans in mind, they have snow removal plans and resources the likes of which few big cities can match. And the lesson here is to create a company and a culture that can anticipate and withstand the rocky road ahead when you launch your startup. Be prepared for the harsh conditions that markets, economies and fickle customers can bring. And, above all else, keep loyal customers, loyal!
Don't allow politics or silos.
Mr. Dalgaard points out that when he was a CEO and got a private email from an employee, criticizing or complaining about another, in his response, he would copy the other employee with a comment that it appears the two of them seem to have "some things to work out." This thwarted any attempt at "politicking" and forced the issue out into the open and the individuals into more face-to-face interaction about conflict. We're all human and there will always be disagreements and conflicts. Getting more human interaction and creating an environment of cooperation, especially, as your company grows and functional groups emerge, also diminishes the potential for silos to form.
Humanize the hiring process.
As you're interviewing prospective employees, focus less on WHAT they did and more on HOW they did it. Learn more about what makes them who they are. Mr. Dalgaard has an interesting technique. He asks a prospective employee what they learned most from their mother; what they learned most form their father. The given, in any employee hire, is that the individual is qualified to perform the role they are being interviewed for. What is more important is how they will "fit" into the company's culture and interact with the team, to help make both better.
Companies are made up of people. People are all human. No matter the technology, no matter the business, that will never change. To better succeed, especially in this age of technology and less people interaction and communication, we have to dare to be human!
"The Entrepreneur's Yoda" knows these things. He's been there. May success be with you!
Have any of the lessons delivered here been relevant to your business? Please share your thoughts in your comments. It can help another entrepreneur.
If you like this post, by all means, share it with your networks and colleagues.
---
Related blogs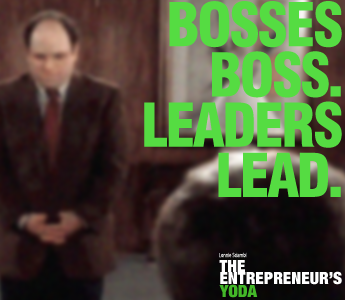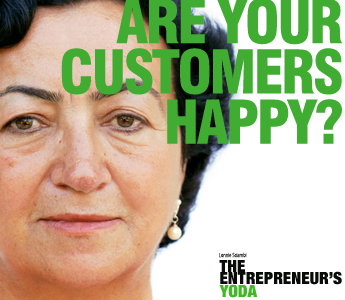 ---
Nov 25, 2015
by