Don't Let Your Business Become Part of the Great Resignation!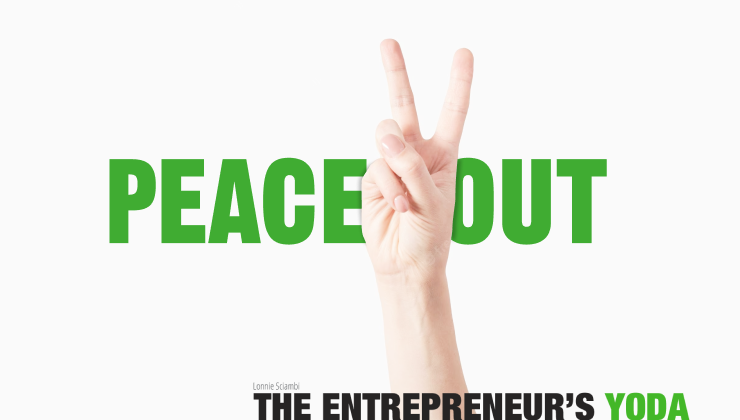 Over the past several years, small businesses have gone from one crisis – for example, the pandemic, only to find another. Coined during that pandemic, "The Great Resignation," is a term that describes the record number of people who have left their jobs since the beginning of that same pandemic. But worse, it may describe a situation that can become a crisis if more attention is not paid to it.
Low pay, a lack of opportunities for advancement, and feeling disrespected at work were the top reasons Americans quit their jobs last year
A survey conducted by the Pew Research Center at the beginning of last year found that low pay, a lack of opportunities for advancement, and feeling disrespected at work were the top reasons Americans quit their jobs last year. But this didn't completely capture the full picture.
In a recent joint study conducted by consulting firms, Workhuman and Gallup found that many employees are drifting from their organizations, even when they are not actually leaving. Only 1 in 4 employees strongly agree they feel connected to their company's culture, and only 1 in 3 strongly agree that they belong at their organization. And to put the icing on this "ugly cake," a recent global survey conducted by the consulting firm, PwC,
says that one in five workers plan to quit their jobs in the next twelve months
.
This may be a bigger crisis than the pandemic. And it will definitely impact small businesses way more than Fortune 500 companies.
How did we get here? Many will rush to judgment and blame it all on the pandemic. But all the pandemic did was fast forward a situation slowly unfolding anyway. While it's rooted in the culture of many small businesses, it all comes down to two things that are not often mentioned when folks think about culture. That is, how employees are hired; and once hired, how they are challenged, and compensated. These are key elements for a workforce to embrace a business' culture and for employees and small businesses to avoid the Great Resignation.
Let's look at each, individually.
The Hiring Process – Simply Hire Better!
Easy to say, hard to do, especially for a small business. But here's the bottom line. Hire right the first time, and you avoid the unnecessary time and expense of doing it again. And this is where most small businesses fall short.
Somebody has to be on the point and, no matter who that is, have a process for hiring.
Define the job better – roles, responsibilities, required skills/industry background, compensation (see below), etc.
Post on public hiring boards (e.g., Indeed, ZipRecruiter, Monster) to get the best depth of candidates.
Create a screening process, preferably, grading candidates, based on the priorities for the job, before you start interviewing them.
Interview better – have multiple people, and multiple functions within the business do the interviewing (not just the owner). Have anyone interviewing ask specific and relevant questions about background, job experience, or "what if's."
While a candidate has to have the right skill set, it is equally important to ensure that their personality fits the business culture.
Check references. Our guidance to any of our clients is always "up, across, and down." That means getting them to provide references for people they have worked for, people they have worked with, and, if possible, people who have worked for them. Ideally, get two of each, but in any event, no less than three, one in each category.
Finally, make your offer letter succinct and to the point and provide the basis and detail for any performance-based compensation.
Challenges and Compensation – it's Much More Than Their Paycheck
While compensation is not the "be all, end all," it is a critical factor in making the ongoing relationship between the employee and the employer a satisfactory one… to start with. And it has as much to do with what's in their pay envelope as it has to do with the satisfaction they get from the position, the recognition they get, and the respect with which they are treated by ownership and peers. Use these simple guidelines to manage both:
Win twice – pay them more than the market, recognize their contribution early and often (and make them standard bearers of your culture).
Create an environment of respect and accountability through listening, trust, and authority. And this applies whether at the individual or functional level, not only defining responsibilities but providing the authority to carry them out.
Recognition for going "above and beyond" current responsibilities. And the wider the recognition, the less real dollars it means to the company in compensation; the more it means to the employee's sense of pride in being a part of something bigger than his/herself.
Define opportunities and a plan for growth and advancement within and outside the business. This might include both on-the-job training and education opportunities.
To avoid becoming part of the Great Resignation and its turnover and expense, small business owners have to be cognizant of what has caused and exacerbated the situations at its foundation. And they do this by better hiring, challenging, and compensating employees as critical elements for a workforce to embrace a business culture.
"The Entrepreneur's Yoda" knows these things. He's been there. May success be with you!
---
Related blogs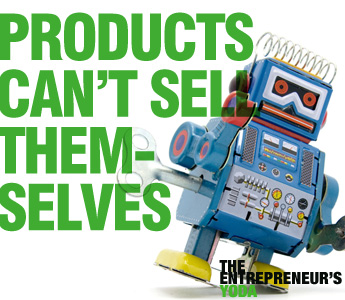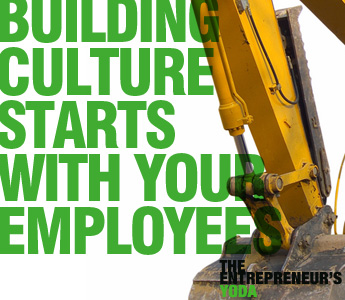 ---
Jun 1, 2023
by