Entrepreneurs, Don't Just Create Products or Services...Create a Legacy!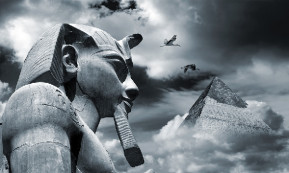 My Dad was a builder. He designed and built houses, managed the construction of significant office buildings, even built two stadiums. Every project was an example of his pride in delivering excellence that was way beyond expectations and each was an element in the legacy that he will leave behind for generations to come.
All entrepreneurs have an opportunity to create something that didn't exist before. But for many entrepreneurs that is not enough. They want to achieve excellence and create change; to leave a legacy behind. Products or services that people buy, not just because they are better, but because the buying experience is memorable. There are examples all around you.
Why do folks flock to a store like Stew Leonard's in Connecticut? A store (now more than 30) that was founded by Stew Leonard in 1969 and is still family-owned and operated, where prices are probably 10-15% higher than the normal supermarket. Where people drive 30 miles or more just for the experience (which they've now extended to the web)! Their tagline says it all - "Fresh milk products and great customer service." A family legacy!
If I asked you 15 years ago if you would ever buy shoes on the internet, you would have looked at me like I had two heads.Yet, Tony Hsieh built a billion dollar business with Zappo's doing just that. Along the way he created a model for an e-commerce business driven by customer service. A free returns policy and packaging that says "packaged with happiness" and "charged with service" right on the box you receive, separates them from most other internet-based businesses. A legacy not soon forgotten!
Ever talk to anyone who's flown Virgin Atlantic Airlines? Typically, after their first time flying with them, they can't stop talking about it. It's called "the Virgin experience" and they pride themselves on "getting the details just right." This comes directly from Sir Richard Branson, the founder himself, who started Virgin Atlantic in response to his own bad experiences with various international carriers. He carried on the tradition he started with his mail order record business in 1970, to his Virgin Group of companies, "listening to what people want" and "offering customers another way, a better way." A legacy of his vision.
Each of these companies was started by entrepreneurs and with each you see the legacy they are leaving behind, no matter the future. But the legacy is not all they have in common.How they've created it and what they believe in is also aligned. In their own words:
"You can't have a great place to shop, without first making it a GREAT place to work!" - Stew Leonard
"Your culture is your brand, your employees are your brand ambassadors." - Tony Hsieh
"At Virgin our people come first because they are the core of our culture and the force behind our success." - Sir Richard Branson
So what's our takeaway from this?
Any entrepreneur can create a product or service or even a series of them. To create a legacy, is an entirely different animal. To do that you have to build a company that is founded to be customer-sensitive and employee-focused. It isn't just creating a better product, but a better experience for the customer.You have to constantly be listening to your customer. And you can't create a better experience for the customer without having employees who are having a great experience themselves.You have a culture that embraces employees. That's how a legacy is built!
"The Entrepreneur's Yoda" knows these things. He's been there. May success be with you!
Dec 4, 2012
by